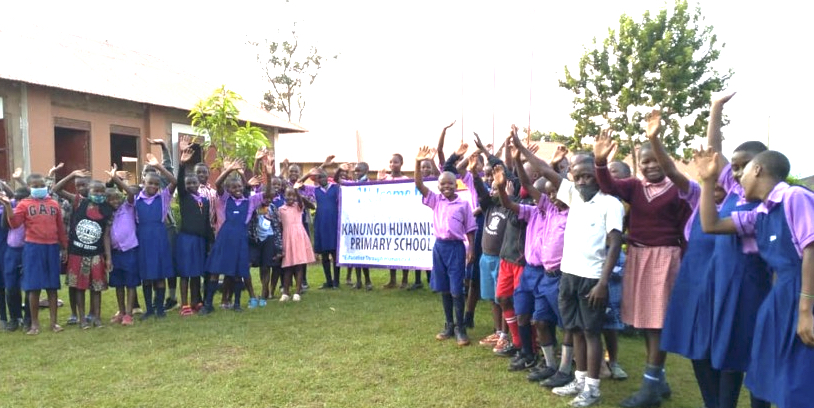 Robert Magara's 2023 Report as Kanungu Humanist Primary School Director demonstrates the need for each new Humanist school to gain acceptance from its local community. Robert motivation for setting up his school was to help his community overcome the wounds created when a 10 Commandments Evangelical Preacher poisoned 800 Katumba families who had joined his congregation, locked them in his church and burned them to death. Despite this atrocity, the community remains strongly religious, and the school has faced opposition from local Evangelical Christian Churches. The main Katumba church urged its congregation to boycott the new Humanist school, which had no religious affiliation. Instead Kanungu welcomes children from all faith backgrounds and educates them in a secular environment with no discrimination and where children are valued equally as human beings.
Although recruitment to the school was slow in its first year, it is gradually winning support from local families. We have seen in other schools, that Humanist schools school win over their local communities through their actions. They work hard to achieve high standards of child welfare and demonstrate high standards of education through their performance in national examinations, in which the Humanist schools are beginning to excel.
Uganda Humanist Schools Trust has helped Robert by providing funds to build decent classrooms, provide access to power, water and toilets, and ensure there are adequate books and learning materials. We have helped him to pay his teachers and provide food and firewood for cooking by sending regular monthly support payments. Robert has also attracted support from other well-wishers though the school's Facebook page, managed by Terri Julians.
Robert's Report shows how recruitment has grown substantially. The school is become a vibrant learning community and already coming out top in local, regional and national football championships. It has a promising future.