UHST to partner Kasese Humanist Schools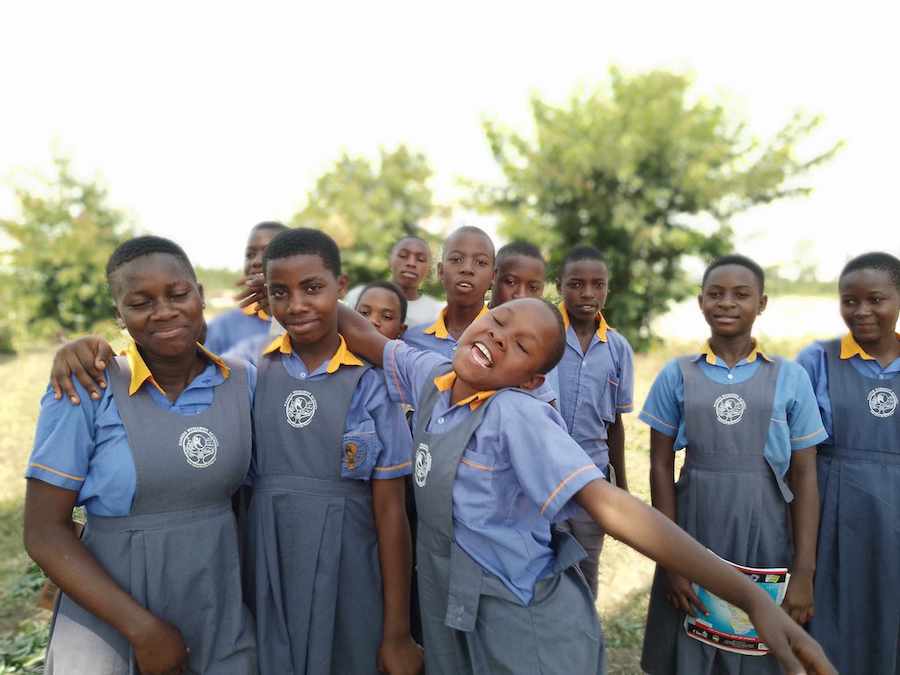 As a charity we have made regular visits to Kasese to meet Robert Bwambale and see the Kasese Humanist Schools. Robert is active on Facebook and has many supporters around the world, but maintaining the continuity of funding for his schools has always been a struggle.
Since 2011, Robert has raised funds to build 3 primary schools and a secondary school. They are all in poor villages around Kasese, where parents find it difficult to keep up with regular school fee payments. Despite this the schools manage to educate many needy children and give them opportunities of a better life than that experienced by their parents. Robert has created inclusive schools based on the Humanist principles of reason, compassion and tolerance. Welfare standards are good and children are happy to go to school.
However, he faces one major problem. With the limited capacity of families to pay the even low levels of school fees requested, the Kasese schools are struggling to maintain decent standards of education. Primary teachers are paid as little as £33 ($40) a month, which is scarcely sufficient to support a family. This means that teachers have to be constantly looking for supplementary sources of income. The Kasese teachers deserve better.
At UHST we have always tried not to spread our limited funds too thinly. Nevertheless, some years ago, we set up a bookshop account to enable Robert to buy books for his schools. We have also provided money for science materials and some funds for staff development, The latter were used to support Phiona Ngabirwe, the headteacher of Bizoha Primary School, while she studied to gain a full degree in education.
In the past two years, Kasese Humanist Schools have adopted UHST's model constitution for a not-for-profit Humanist School, and registered as a charitable company under Ugandan law. They have also come within UHST audit processes. The schools now have a dedicated ring-fenced bank account, and UHSTs Ugandan accountant, Dan Kasanda, has been invited to conduct annual audits of the school accounts. Furthermore, we have bought laptops for the school bursars and Dan Kasanda is helping them to digitise their accounts using accounting software.
Becoming a not-for-profit, with a dedicated bank account and externally audited and openly published accounts is a huge step forward in governance and accountability. It means that charities around the world can support the Kasese schools in full confidence that money donated will be used for the purpose for which it was given. UHST is planning a fund raiser to help the Kasese Schools. We are looking to find ways to increase the regular monthly inflow of funds to the schools, so that children from poor homes can get help with their fees and to enable teachers pay to be gradually raised. We need help from individual Humanists and organisations around the world if we are to do this. In November we shall be appealing to fellow Humanists in Europe, North America, Australia and elsewhere for help. If you or your group would like to help please email: stevehurd@uhst.org.
If you wish to find out more read: Robert Bwambale's "Director's Report on the Kasese Humanist Schools".