Teacher & Child Appeal (now ended)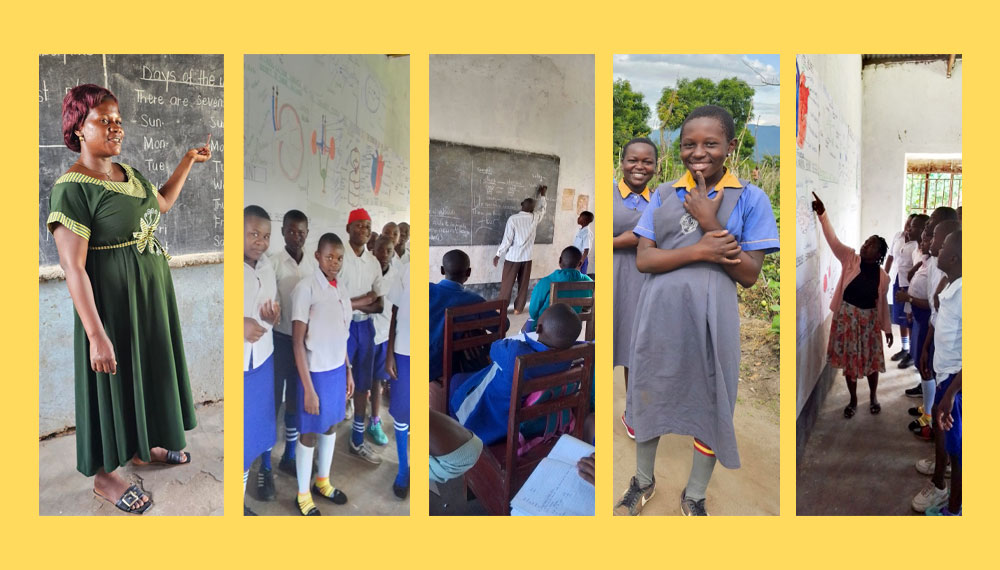 Paying teachers' salaries and other staff costs is the main cost of running the Humanist schools in Uganda. And yet, the fees paid by local parents are generally insufficient to provide decent levels of remuneration for teachers, some of whom, in the more remote primary schools, earn little more than $2 a day. Scholarship payments made by UHST supporters make a substantial contribution towards staffing costs for the Humanist secondary schools. Families and local communities understand that we cannot help all children but are happy that they are awarded to talented students who gain a Grade 1 in their Primary Leaving Certificate and deserve financial help because they are double orphans, have a struggling single parent or other significant challenge.
However, scholarships do not work well in Humanist Primary Schools. These schools tend to be in areas of uniform poverty, where all families struggle as subsistence farmers. Furthermore, there are no criteria for grading young children on the basis of ability. Schools that give help with school fees have to find other ways to justify this. In the early days of Katumba Parents Humanist Primary School this was relatively easy. The children that were helped were those whose fathers had been killed in the 2016 insurrection. The whole community was happy for those children to be helped. However, where there is no such clear criterion for the allocation of a scholarship, other parents tend to feel a sense of unfairness when some children are, apparently arbitrarily, awarded scholarships, while a majority of children are denied them. In these circumstances scholarships can be counter-productive as they lead to a growth in fee arrears by the parents of non-scholarship children.
Our new Teacher & Child Appeal is designed to avoid these problems by funding the costs of teachers directly. If there is a good response to the appeal, we will be able to make a big contribution to the staffing bill. This will enable schools to keep down school fees, which will benefit all families and children, rather than a select few who might have received scholarships. Regular monthly donations from the Teacher-Child Appeal will be used partly to improve pay and conditions for hard-working teachers and partly to provide confidential and discretionary help to those striving children who are struggling to pay school fees.