Isaac Newton School Promotional Video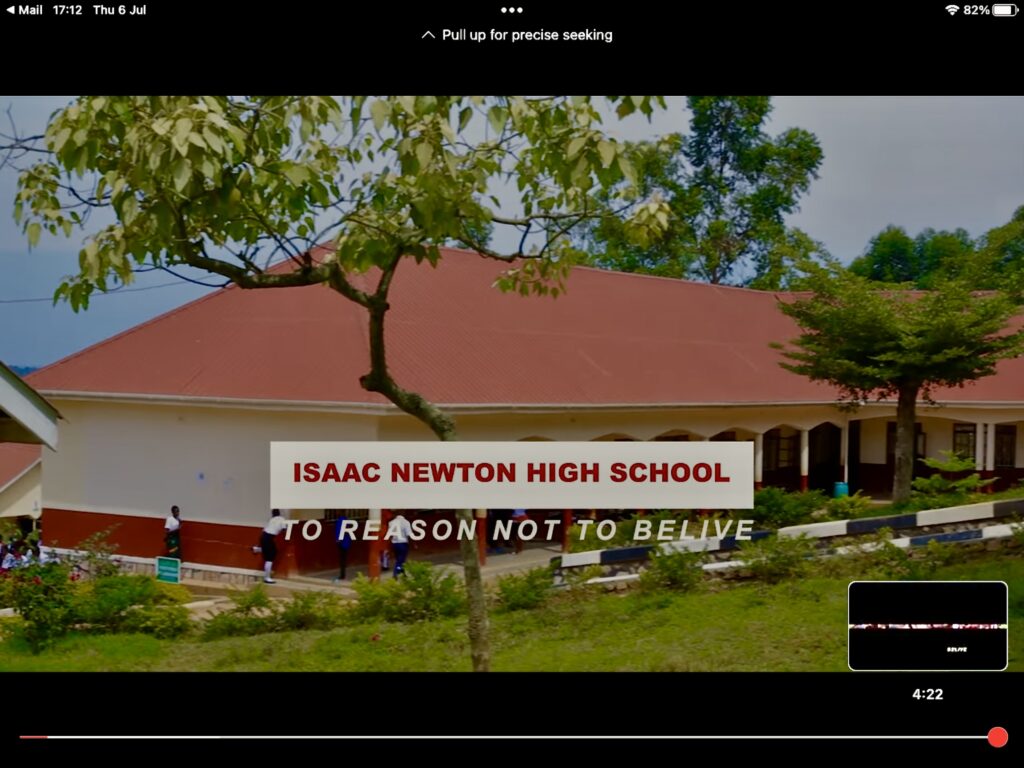 Performing arts students and the school choir have worked with a local producer to create a lively and entertaining promotional video of the school.
This is the link to it on YouTube: https://youtu.be/NTEHtydmImI
The song, in Luganda, has been written for current and potentially new parents. It praises the school by:
Calling on parents to send their children to inclusive schools that do not discriminate, like Isaac Newton.
Praising the school for providing quality education to everyone in the local community.
Displaying the excellent quality of the school facilities, which are available at an affordable cost.
Applying scientific culture to all aspects of life and rejecting superstition and irrational thinking.
Giving a chance to underprivileged children to access education through UHST's scholarship program.
The school as an important community asset that has transformed the area economically and socially.
The entire 800,000 shilling cost of the video was recovered by selling DVDs to parents visiting an open event.