Isaac Newton School excels in examinations
Isaac Newton Humanist High School students excelled in the recently published examination results.
In Uganda Certificate in Education (UCE) O-level, the school ranked 4th out of 36 schools in Greater Masaka City District. In the Uganda Advanced Certificate in Education (UACE) A-level it did even better, becoming the top school out of 21 A-level schools in the district.
This is a remarkable leap forward. In the early days, the school rarely featured in the rankings. Peter Kisirinya, the school's Director, attributes the improvement to:
A programme of staff development and stable staffing.
A rise in the quality of students enrolling, helped by the UHST scholarship programme which brings into the school bright children from challenging circumstances who have nevertheless gained the top grade in their Primary Leaving Examination (PLE)
Growth in the stock of books and learning resources (including computer-based ones) provided by UHST supporters.
A greater understanding of what the exams expect of students, gained by bringing in examiners to talk to teachers about marking criteria.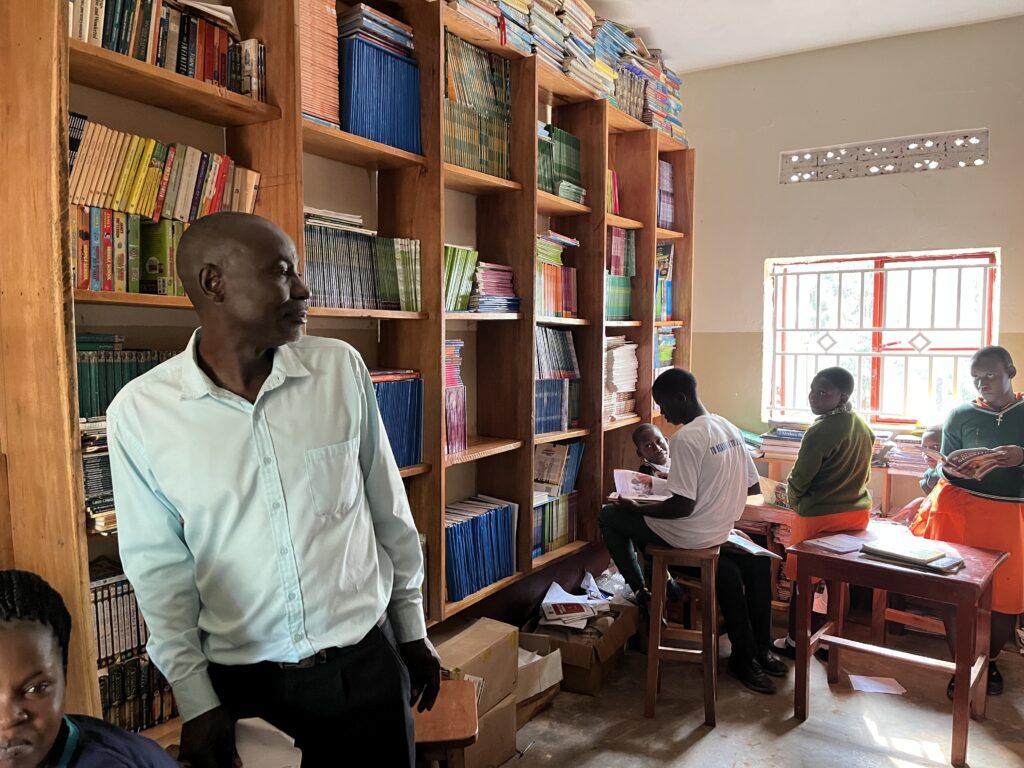 At O-level, 85 students entered for exams. 45% of them gained grade 1 across 7 subjects. This compares with an average of 12% across all Uganda schools. Another 45% managed grade 2. 8 students gained grade 3 and one grade 4. None failed.
52 students from the school entered for A-level exams, the highest ever. Over the years in the UK there has been steady grade inflation, but this is not so in Uganda where marking is harsh and A-grades are rare. The distribution of grades were:

There is an even distribution across the grades and no failures. Gaining 9 A-grades shows that teaching is broadly up to standard.
Performance of the top two students:
Dalmatius Mumbere: Maths A, Physics B, Chemistry B, Computers subsidiary grade 2
Derrick Makanga: Entrepreneurship A, Agriculture B, Luganda B
These two will be eligible for full government scholarships, as will another 4 or 5 students depending on which subjects they apply for.
Out of 3,199 schools teaching A-level in Uganda, Isaac Newton was:
44th in Physics, 46th in Agriculture and 183rd in ICT, which is commendable.
Sadly, girls were underrepresented in this cohort, making up only 19 of the 52. A-level students are aged between 18 and 22 and fully mature adults. By this time many girls are expected to be married and many, but far from all, families consider that investment in girls' education beyond O-level is a waste. Fortunately, steadily these attitudes are changing.
Mustard Seed Humanist School had fewer students entering for A-level examinations, and they were a weaker cohort. There were just 5 boys and 5 girls. However, most of them gained grades sufficient to gain a place in university, teacher training college or in nursing, ancillary health professional or other vocational training. Gaining A-levels marks students out from others and enhances their life chances. Students and teachers in both schools are to be congratulated on their splendid achievement.