Katumba Humanist Primary progresses in the face of Covid
Juma Siriwayo, Director of Katumba Parents Humanist Primary School, has just sent the following encouraging report of work being undertaken by the school amidst disruptions caused by Covid and torrential rain flooding access roads.
"It is with much pleasure and gratitude that I am happy to report that the funds that UHST and Humanist Aid (Sweden) have provided during this second wave of Covid school closures have provided a lifeline to our school and community.
They have enabled us to pay our staff 50% of their salaries and to provide emergency food parcels when needed. Our school is the only one in our District to do this and our staff are very grateful.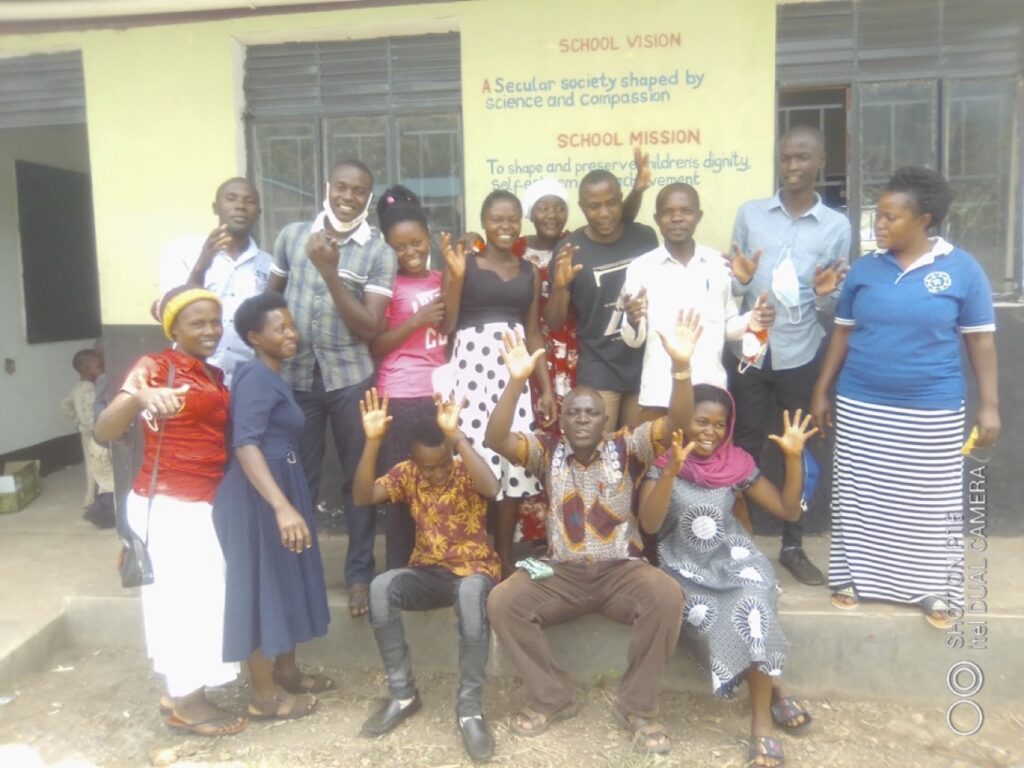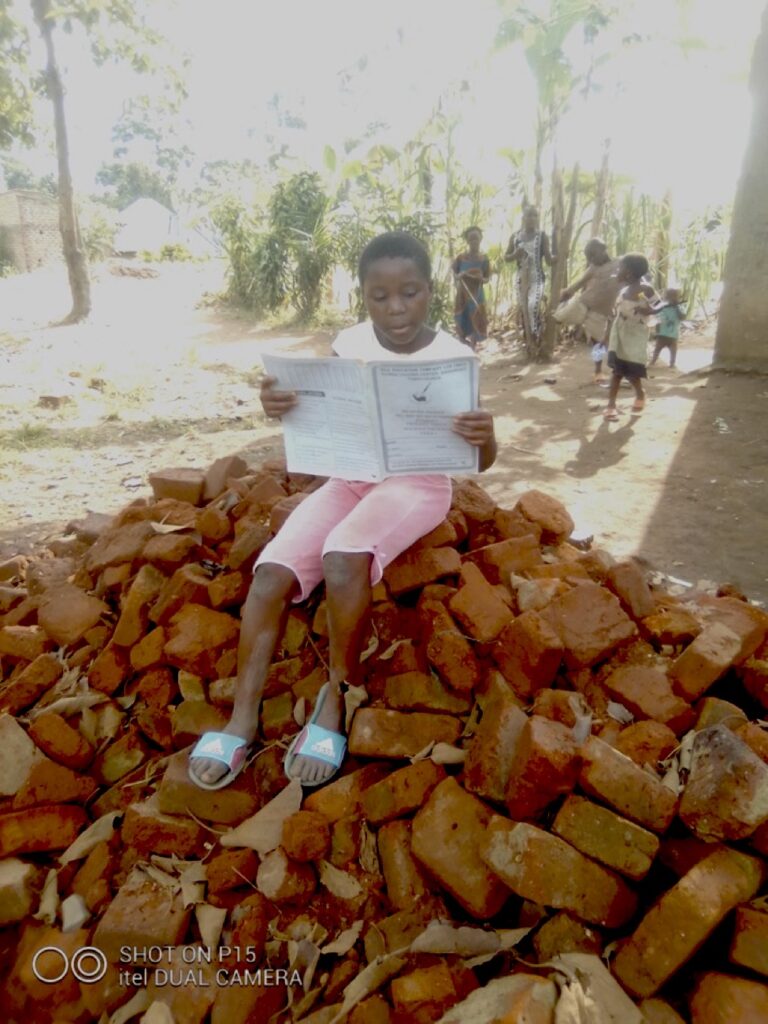 Our schoolchildren are happy to have received self-study materials, which enable them to learn at home during school closure. 
Construction workers, who have had to camp at the school site to reduce the chances of Covid transmission, have been supplied with food and other essentials
3 additional hand washing-points have been set up at the construction site. We also distributed soap to our staff to emphasise the importance of good hand hygiene.
We finished the 4-classroom block for Junior classes and work on the admin block, library and computer room is well advanced.
We have started work on the process to acquiring a licence for the new school, this involves meetings with education officials, locally and in Kampala (which is 10 hours away by bus) and paying for inspection teams to visit the new school site.
The construction of a new school, and one built to such a good standard, is a major event in our District. To celebrate the start of the final phase of building we hosted a large media event, and reports appeared in local newspapers and on radio. Our teachers, parents, children, and the whole Katumba Community are proud of their new school and grateful for the huge investment that UHST supporters have made in our remote and previously neglected community. They see it as a demonstration of Humanist values in action."